Mixing and Editing Services
Mixing and Editing Services
I totally get it, you are writing and recording music and you can't wait to get it out there for everyone to hear. Problem is, you want it to sound the best you can but you're not sure how to make it happen. This is where I jump in and help you achieve the sound you are looking for, and help get your music ready for streaming and download.
Maybe you want a second set of ears on your mix? Do you have an audition coming up, and you need your music edited? I provide very affordable Editing and Mixing Services and I'll work with any budget. I offer hourly, daily, and even project rates. Check out some of my mixes 
Mark remixed/remastered a song for me, and produced stellar results. My original version was a low-volume, low-quality recording that failed to capture the dynamics of the original performance. Mark brought the song to life with increased clarity, crispness, and detail. It now sounds like the commercial-quality recording I was aiming for. Mark's work is superb – highly recommended. He's also a pleasure to work with.
How Does It Work?
It's pretty simple, we don't have to even be in the same state for you to get your tracks over to me to mix.
• Upload your Pro Tools Session or Tracks (WAV files) to Dropbox or any file transfer service you prefer
• I'll professionally mix your song/s and provide you a high quality file for your to review the mix
• Listen to your song/s and playback on devices you typically listen to your music on
• If you have any revisions send them over and I'll be happy to make the adjustments to the song
• Once you are 100% happy I'll send you over all the files including the Pro Tools Session
Still have questions? Reach out to me and let's get talking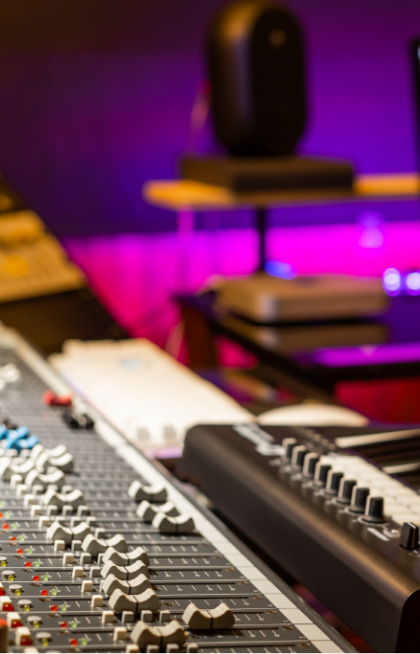 You've spent a lot of time learning your craft, saving money buying your gear and even recording time to get the best takes possible. Why not have someone also put that much time into your mix to make it sound the best you can? I'm not a Grammy nominated engineer nor have I mixed on well known records. But that doesn't mean I can't provide you with high quality mixes ready for mastering!
Music has always been a passion of my life for the past 20 years and I started recording and mixing music back in 2003. I also have played guitar for just as many years and have graced the stage opening for acts such as Lynyrd Skynyrd, Train, Joy Drop, Since October, Brand New Sin and Fiona Apple. I've also had the opportunity to record up and coming musicians in their early years such as "The Voice" contestant Ashley De La Rosa, "America's Got Talent" contestant Carly Jo Jackson and "X Factor" contestant Shannon Broome. 
Are you ready? Let's Get Started Today!