Providing Audio and Video services in Ovideo Florida and it's surrounding areas. Serving companies locally and nationally.
Looking for a professionally edited and commercial quality Podcast? We can do all the editing and mixing work to free up your time to focus on your Podcast show.
Video is a powerful tool that you can use to get your message to your audience. Wether you need help editing YouTube videos or need a promotional video, we have you covered!
Looking for a voice that brings your product to life? We have male and female voice over artists to help you achieve a more professional sound for your video, podcast or audiobook.
Needing custom music or custom sound design? We've worked with companies creating original soundtracks and custom effects for their business or services.
Need help with mixing your music? A proper mix is what brings your song alive! We can help get your song sounding great and ready to stream.
Now you need to market your product or service! Our team has over 15+ years experience in Marketing and Google Ads and can help guide you on the best options out there.
"Such a pleasure to work with Mark, on not one, but two amazing shows. He's super professional, takes the time to understand your needs and wants, and gets the work day when he says he will! The edits looked amazing and we couldn't be happier with the final product. Thank you again!"
ABOUT OUR AUDIO & VIDEO SERVICES
Get the scoop on who we are and what we do! Our focus it to help you grow by using different forms of media to help market and promote your business.
Check out all the latest news and current adventures with IBLP. Also get helpful tips and product reviews all in one place.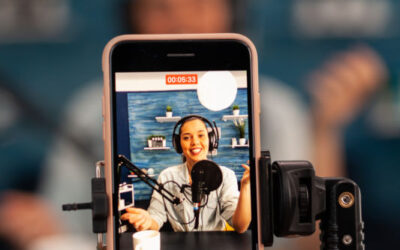 10 Proven Ways to Promote Your Podcast on Social Media and Boost Your Listenership Are you a podcaster struggling to gain traction and grow your listenership? Have you been pouring your heart and soul into producing quality content, only to have it go unnoticed? Well,...
read more
Let's Start a Conversation