The Easiest Way To Upgrade Your Content? Sound Effects, Stock Videos and Photos.
Whether you're creating promotional videos or podcasts, consumers are primed to recognize differences in quality, so it's crucial to have professional content that keeps your audience engaged.
But upgrading your content doesn't have to be difficult or time-consuming. In fact, our library of plug-and-play sound effects, stock videos, and photos can actually help you save time, all while taking your content to the next level.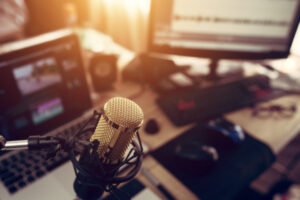 Audio and Sound Effects
Sound design can help create an immersive content experience that keeps people engaged in your content.   Our plug-and-play sound effects can be used in all kinds of mediums that use audio, such as:
Film
Video
Audiobooks
Podcasts
Video games
We have a wealth of stock audio files to choose from, whether you need shower sound effects for your podcast, or the crowd clapping effects for your film. Our library of sound effects can also be a great source of inspiration, helping you think outside the box when it comes to directing your content. Each sound effect is ultra high-quality and licensed for both personal and commercial use. Download any of our effects in an instant and import them into your editing software – voila!
"But what if I need something a little more bespoke for my project?"
If you're looking for some very specific sounds for your production, check out our Sound Design page. Through this service, you'll be able to create a totally unique experience for your audience using custom sound effects (think huge explosions or the sounds of an alien growling!)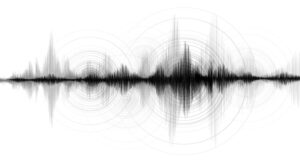 Video and Video Editing
While mobile camera quality has improved significantly over the past few years, it still can't hold a candle to professional equipment.
Whether you need high-quality photos of nature or film-worthy footage of fires, our comprehensive library of professional stock photos and videos has something for everyone – all licensed for commercial use!
But for the times that you need bespoke footage for your film, advertisement, or music video, our Video Editing Services are the perfect solution. From content creation to post-production editing, we'll use our expertise to produce a video that wows your audience, whether you're performing, informing, or promoting a product.
Whether you'd like to upgrade your audio or revamp your visuals, we'd love to help you! Get in touch with us today for more information about our Sound Design and Video Editing services.