Get all your Audio and Video needs in one place! Izzo's Blue Light Productions provides Audio and Video services in the Orlando, FL area. We specialize in working with start up companies and smaller businesses.
Looking for a professionally edited and commercial quality Podcast? We can do all the editing and mixing work to free up your time to focus on your Podcast show.
Need help with mixing your music? A proper mix is what brings your song alive! We can help get your song sounding great and ready to stream.
Needing custom music or custom sound design? We've worked with companies creating original soundtracks and custom effects for their business or services.
Looking for a voice that brings your product to life? We have male and female voice over artists to help you achieve a more professional sound for your video, podcast or audiobook.
Video is a prowerful tool that you can use to get your message to your audience. Wether you need help editing YouTube videos or need a promtional video, we have you covered!
Marketing
Now you need to market your product or service! Our team has over 10+ years experience in Marketing and can help guide you on the best options to get out there. 
"Mark Izzo (owner of Blue Light Productions) is dependable and honest! He explains exactly what you need for your company and why. He always delivers on schedule and his work is top notch!"
Get the scoop on who we are and what we do! Our focus it to help you grow by using different forms of media to help market and promote your business.
Check out all the latest news and current adventures with IBLP. Also get helpful tips and product reviews all in one place.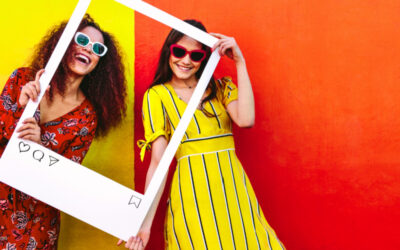 Podcasting has become one of the most popular ways of content creation. As a fast-growing industry, there are many podcast episodes and shows that cover any topic you can think of. It is no surprise that most brands have decided to seize the opportunity and start...
read more
Let's Start a Conversation